03 October 2018
Helping you keep your bakery food safe
ROCOL Technical Director, Bill Hopkins explains why DETEX is important to our bakery industry.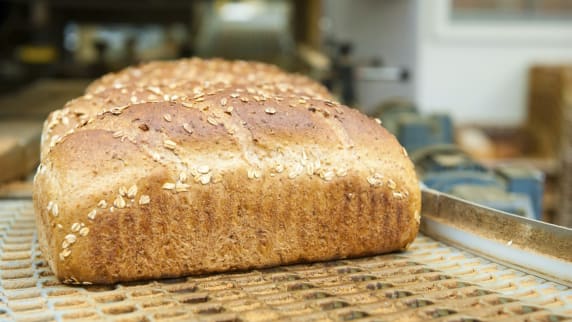 With the discovery of foreign bodies in bakery products responsible for a high proportion of product recalls, taking steps to reduce the risks and ensure audit compliance are a core part of any good bakery management strategy.
Product manufacturers have a key role to play in supporting bakery health and safety, and lubricants manufacturer ROCOL is no exception. The introduction of DETEX metal detectable caps and actuators on all ROCOL aerosol spray cans and grease cartridges across the popular FOODLUBE product range five years ago marked a significant step forward in the quest for safer bakery management, and the range remains popular among engineers and health and safety personnel throughout the sector. Technical manager Bill Hopkins explains why:
"DETEX caps and actuators are manufactured from materials deemed acceptable by the US Food and Drug Administration for use in food processing plants. Adding them to all of our aerosols and standard grease cartridges gives bakery managers another tool in the ongoing battle to safeguard production and help avoid costly downtime, product recalls and the risk of reputational damage."
Bill says that, unlike traditional packaging, all caps and actuators on FOODLUBE aerosols and grease cartridges can be identified using standard metal detection equipment should they become loose in food and drink processing areas. Used in conjunction with the company's FOODLUBE products, which all carry the NSF H1 registration reflecting an independent assessment that has deemed them safe for use in the production of food and drink for human consumption, the range is playing a key role in food safety in bakeries across the UK.
"Our product development focus is firmly on helping bakeries create safe production environments, meet stringent audit requirements and avoid downtime," Bill says. "DETEX is a perfect example, and customers tell us that this technology, coupled with our FOODLUBE product range, has become an invaluable component in their compliance strategies."
Would like more advice on your TPM lubrication journey? click here