08 April 2020
Machine tool preservation guidelines
The following is guidance on how to preserve machine tools, fittings and fixtures during prolonged factory shutdowns or if a machine is left unused for long periods.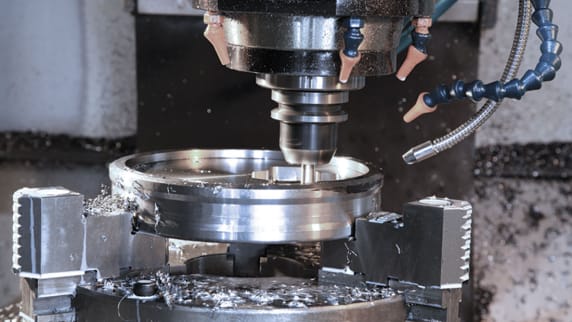 Please refer to the cutting fluid preservation guidelines first for information on the cleaning of sumps and coolant systems. Once all relevant steps are completed, do the following: -
Where possible, remove all fixtures, fittings and tooling from the machine.
Wipe down all surfaces, machine beds, tooling and fixtures with a clean cloth, making sure they are free of swarf and debris. Pay particular attention to tee slots and any areas where fluid and swarf can get trapped. For excessive grime or dirt build-up, consider using

FLAWFINDER

CLEANER

SPRAY

. For external cleaning with any vertical surfaces, use

FOAM

CLEANER

SPRAY

, which is a non-drip, fast acting white foam to efficiently clean work surfaces.
Once all surfaces are clean and dry, coat all non-painted surfaces, tooling and fixtures with either MOISTUREGUARD®

CLEAR

Spray or MOISTUREGUARD®

GREEN

Spray or Fluid, which will prevent corrosion and the ingress of water.
These simple steps will help you to save money in the long term and keep your machine tools in the optimum condition.
Now you know how to look after your machine tools, read how ROCOL can help you do the same for your cutting fluids.
If you have any questions or require assistance, please contact your ULTRACARE® Service Engineer.
www.rocol.com
Tel: 0113 232 2600